Speaker
Josean Alija
Chef at Nerua* (Bilbao, Spain)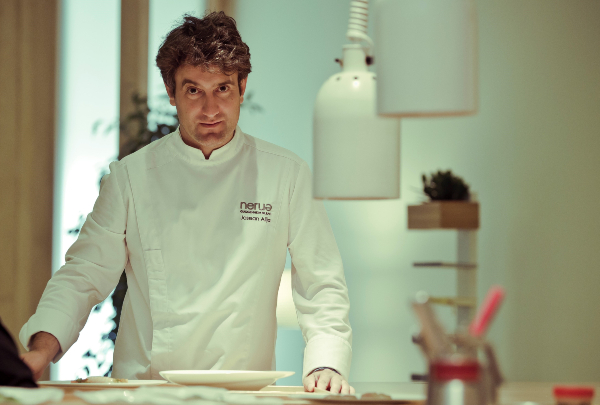 The Nerua Guggenheim Bilbao chef produces cuisine in which the main stars are produce and the essence.
Josean Alija had been certain he wanted to be a chef since childhood, and so he began studying at the Leioa Catering School aged 14, and embarked on his professional career at 17.
Working under today's grand masters of catering, Alija succeeded in cultivating his own style. A purist style, but simultaneously ground-breaking, where aromas, textures and flavours are the principal components. Cookery based on local produce appearing with the change of the seasons, inspired by his surroundings, in a constant search for the essence of each ingredient.
In 1998 he arrived in the Bilbao Guggenheim Museum's kitchen, but ended up in a 21-day coma following a motorbike accident, woke up with no taste or smell, and had to start again from scratch. When still recovering from the accident, he competed for Best Young Chef, won the award, and took back his profession and his passion.
In 2011 he made his dream come true with his own space at the Guggenheim Museum: Nerua. That same year he earned his first Michelin star and 3 Repsol "Sol" awards, among other prizes he has won in the course of his professional career.
Josean Alija