Presentation
Cantabrian territory with French baggage
Sponsored by Mahou San Miguel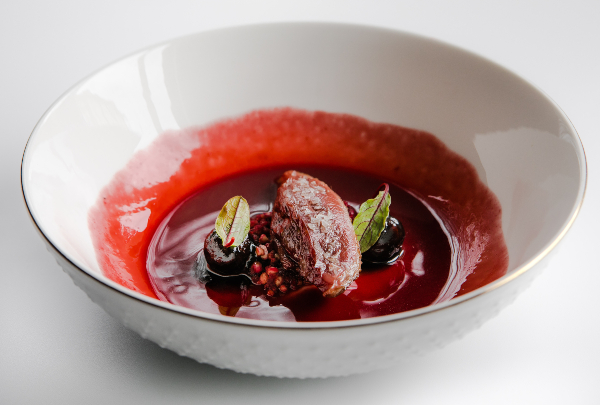 The chef with three Michelin stars is back at a gastronomy conference to explain the influence of France on his Cantabrian cuisine.
A generation of chefs bore witness to a fascination with French cooking, as their major inspiration and as a model for haute cuisine. The predominant features of the recipes and training of that generation were the terms, the produce, the recipes and even French techniques. A fascination which, logically, focused on its cookery and its chefs.

One of those young men was Spain's latest three-star chef, a Jesús Sánchez who grew up in French, but settled for the language of Cantabria. Nowadays, he of the permanent beret offers state-of-the-art cuisine on three premises: tradition and produce from his native region (Navarra), the major influence of French cuisine, and the territory where his cooking evolves, comes into its own and shows itself to the world, Cantabria.