Speaker
José Andrés
Chef owner of José Ándrés Group (Washington, US)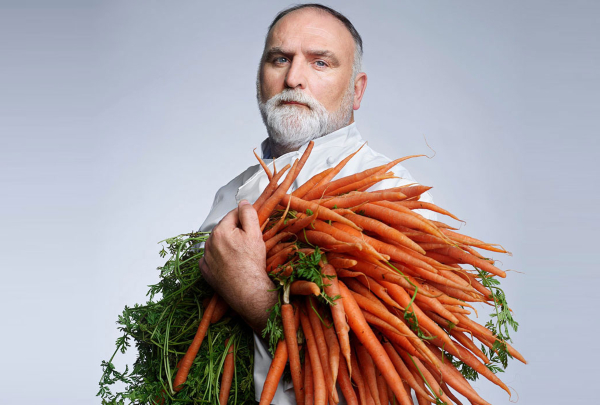 Known not only for his gastronomy empire, but also for humanitarian work at his World Central Kitchen, José Andrés has become the leading exponent of Spanish cuisine in North America.
Originally from Asturias, he grew up and trained in cookery in Barcelona and at elBulli, with Ferran Adrià. At the age of 21 he took the decision to travel to the United States, and after working at a number of restaurants in New York he settled in Washington, where he availed himself of his ThinkFoodGroup company to build a catering network, with its star features Jaleo, the first restaurant to introduce the "tapa" format in the US, and Minibar**, where he practises his signature cuisine.
He has worked hard to put Spanish cuisine and Spanish produce on the gastronomic map. He has his own brand of Spanish food, and has succeeded in bringing all kinds of Spanish products to the US market, such as wines and oils.
He also heads up the World Central Kitchen solidarity project, which he uses to distribute food to locations affected by situations such as natural disasters or, for example, the pandemic caused by Covid-19. He was awarded the Princesa de Asturias "Concordia" Prize for his work with this organisation.
José Andrés