Speaker
Juan Guillamón
Chef at AlmaMater* (Murcia, Spain)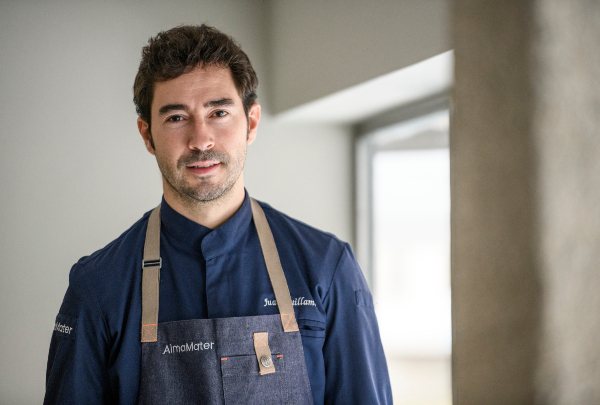 Juan's professional career began in the kitchen at the Natural History Museum in London. What had started off as a temporary stint introduced him to his true vocation, cookery.
After completing his catering studies, he learned the trade with some of the grand maestros. First in his own region, Murcia, at La Cabaña Buenavista, and he worked subsequently at leading restaurants all over Spain: Flanigan in Palma de Mallorca, El Portal del Echaurren in La Rioja, Arzak in San Sebastián and Calima in Marbella.
He had the chance to work with the Ferrari Formula 1 racing team, and went around the world with them for six years. He managed to combine this with stints at a number of Spanish restaurants, and also in Brazil.
In April 2019 he embarked on his personal project, AlmaMater, right in the heart of Murcia, and reached the final round of Madrid Fusión's `Revelation Chef´ competition. Since then he has earned a Repsol Guide "Sol" award and a Michelin star.

Juan Guillamón