Speaker
Rodrigo de la Calle
Chef at El Invernadero* (Madrid, España)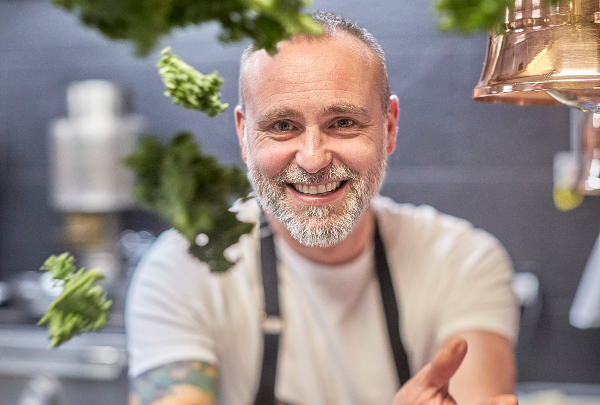 The son of a farmer and grandchild of cooks, Rodrigo de la Calle's future was shaped by his genes. His culinary commitment to the plant world brings the family's interests full circle.
Rodrigo de la Calle's gastronomic world was shaped by cooking school in Aranjuez and from working in restaurants such as Lhardy, Goizeko Kabi, Romesco and Lur Maitea. But it was in Elche, at the helm of the kitchen of the Hotel Huerto del Cura, where he became fully immersed in the world of plants thanks to the botanist Santiago Orts, with whom he coined the term 'gastrobotany'. Following that, a stint at Mugaritz endowed him with the techniques necessary to delve into this world of green.
In 2005, he set up his own eponymous project in Aranjuez where he explored this love for nature: it grew to such an extent that he was able to create his own 'green revolution' and design a menu based on fruit, vegetables and mushrooms.
His knowledge of the plant world led him to be a 'green cuisine' consultant on Joël Robuchon's team. In 2015, he opened El Invernadero in the heart of Madrid's sierra, doing some of his most personal cooking there and working with fermented foods, super foods and later, ingredients from his own vegetable garden. El Invernadero then moved to the centre of Madrid. De la Calle's work also takes him to China and Barcelona.
Rodrigo de la Calle