Speaker
Paulo Airaudo
Chef at Amelia** (San Sebastian, Spain)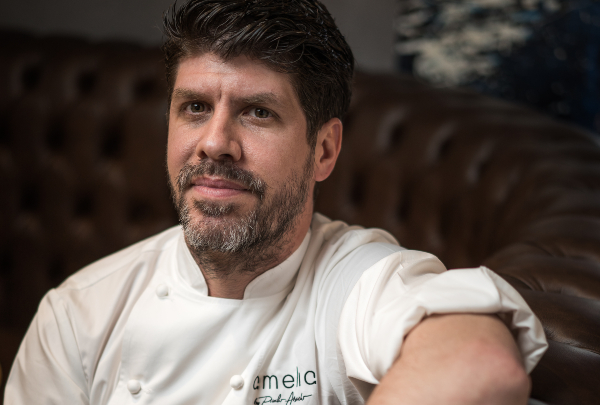 An up-and-coming exponent of gastronomy in Spain. Airaudo has already won two stars for his Amelia restaurant in Donostia, and has opened another gastronomy outlet in Barcelona.
Paulo Airaudo was born into a family of Italian immigrants in Argentina, and has worked at restaurants since he was 18 years old. In Europe, with Arzak in San Sebastián, The Fat Duck in London, Magnolia in Italy and La Bottega in Switzerland, where he also picked up his first Michelin star. He then earned another at Amelia, the restaurant he opened in 2017 in San Sebastian, and recently moved to the Hotel Villa Favorita, at the city's La Concha beach, thus increasing the number of rosettes to two.
After he had consolidated his profession in Donostia, a few years ago he and his Brazilian colleague Rafael Cagali opened the Da Terra restaurant in London. Currently, Airaudo also runs three restaurants in Hong Kong, and two more in Donostia: Da Filippo, "a classic Italian restaurant", and La Cantina Argentina, a grill restaurant "in every sense". He also opened Aleia in Barcelona.
Paulo Airaudo