Speaker
Paco Morales
Chef at Noor** (Córdoba, Spain)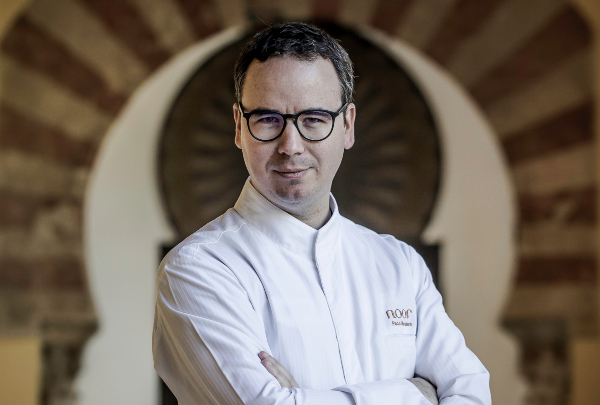 The meticulous conscientious work that Paco Morales does has enabled him to launch a unique successful project in a part of Andalusia that is steeped in history: a history that Morales brings to the dining table.
After spending time in kitchens run by Ferran Adrià or Andoni Luis Aduriz, Paco Morales worked hard until he found a place of his own on the gastronomic scene, and he found this in his home town, Cordoba, in a humble neighbourhood, Cañero. It was here that he opened Noor, a restaurant where he gives diners a taste of the rich world of Andalusian cuisine. Together with the historian Rosa Tovar, he researched Arab cookery books and explored the origins of the culture of Al Andalus.
The result is a unique cuisine in which he plays with history and flavours, as it doesn't include the produce that later reached the peninsula from America –such as potatoes, tomatoes or cocoa- which are now a common part of the Mediterranean diet. He is a rather unconventional chef who has two Michelin stars and also runs El Bar de Paco Morales, which is also in Cordoba.
Paco Morales