Speaker
Jaime Uz
Chef at Arbidel* (Ribadesella, Asturias, Spain)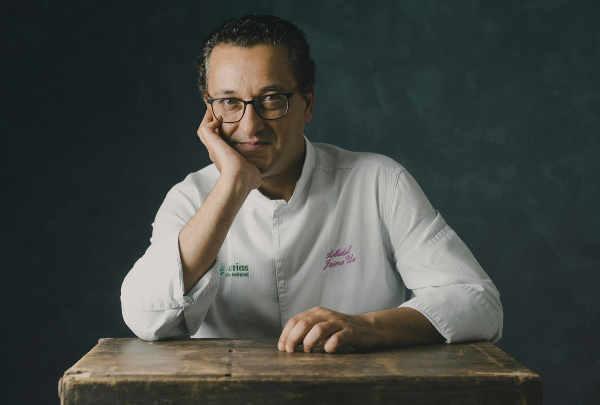 Born in Oviedo, and Asturian through and through, Jaime Uz is in charge of the kitchen at the Michelin-starred Arbidel restaurant in Ribadesella's old town.
Jaime Uz's Michelin Star and Repsol "Sol" started off with a warning from his aunt, "You'll burn yourself!", when he began messing around in the kitchen of the family cafeteria in Oviedo. This passion and vocation were honed at the Oviedo Catering School and alongside Irízar, Berasategui and Arbelaitz, before he opened his own Arbidel restaurant in 2009 in his own town, Ribadesella.
Uz's cooking is delicate and simple, but never forsakes the essence of local cuisine, "our own cooking, using the produce of Asturias taken from the land and the sea", he explains.
Arbidel, which now has a Star and a Sol, takes its name from one of the characters in "La Fonte del Cay", an old Asturias tale written in the local "Bable" language. It is located in a small pedestrianised street in Ribadesella's old quarter, with a pretty terrace at the entrance. In the dining room, which is both rural and modern according to Michelin, the magic emerges thanks to a menu with links to the land, "quite modern in terms of format, but respectful with both produce and tastes", the French guide remarks.
Jaime Uz