Speaker
Diego Guerrero
Chef at DSTAgE** (Madrid, Spain)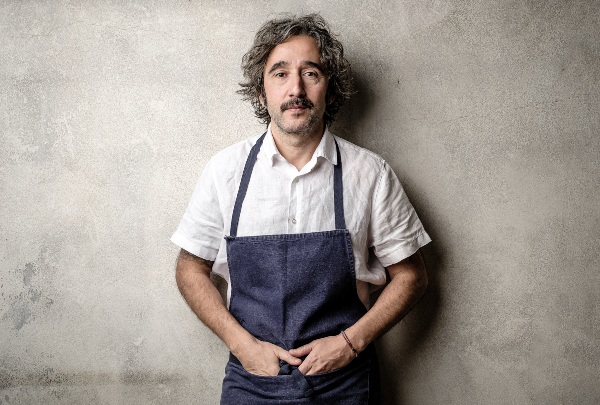 The capital's most alternative Basque. Diego Guerrero won Madrid over years ago at Club Allard and he is still there, consolidated by his "D" businesses ...
Diego Guerrero is Basque, but he has conquered Madrid. Born in Vitoria, in Madrid's Las Salesas district he made the gastronomy élite with DSTAgE, a totally personal project, a place where luxury means proximity and naturalness, earning him two Michelin stars and three Repsol "soles".
Diego Guerrero had already another two Michelin "macaroons" at Madrid's Club Allard, a project he discontinued in 2013 to serve up haute cuisine free of all the clichés and strict protocols which, the chef claims, had always been part and parcel of the profession.
Consolidating his entrepreneurial spirit, Guerrero also owns other projects such as DHOUSE, cookery in his own house; DSPOT, the creative studio where he produces his creativity, R+D and events; DSPEAK, a restaurant with another à la carte gastronomy concept, and DPICKLE ROOM, a cocktail outlet with its own creations.
Diego Guerrero