Speaker
Nacho Manzano
Chef at Casa Marcial** (Arriondas, Parres, Asturias, Spain)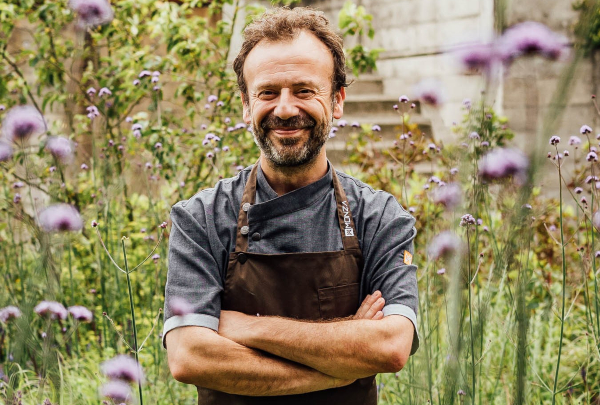 Nacho Manzano has modernised gastronomic tradition in Asturias without forsaking the past, and laying down his own discourse.
A cooking career seemed to be on the cards for Nacho Manzano who, like his sisters, grew up helping out in the family business at the Casa Marcial restaurant in the small village of La Salgar in Arriondas (Asturias). But it was during his teens that this option became clear to Nacho himself, who made the gastronomic choice and began learning the trade at Casa Víctor in Gijón.
When he came back home, he was very sure indeed of the type of restaurant he wanted to establish. The entire family threw itself into the project, and with some minor changes Nacho gradually developed his mother's cuisine. Alongside his sister Esther in the kitchen, they have succeeded in producing a combination of creation and technique that has turned Casa Marcial into a restaurant acclaimed for gastronomic fare with a commitment to the land, authenticity and also innovation. This is borne out by its two Michelin Stars, and three Repsol "Sol" awards.
Nacho Manzano