Speaker
Quique Dacosta
Chef at Quique Dacosta Restaurant*** (Dénia, Valencian Community, Spain )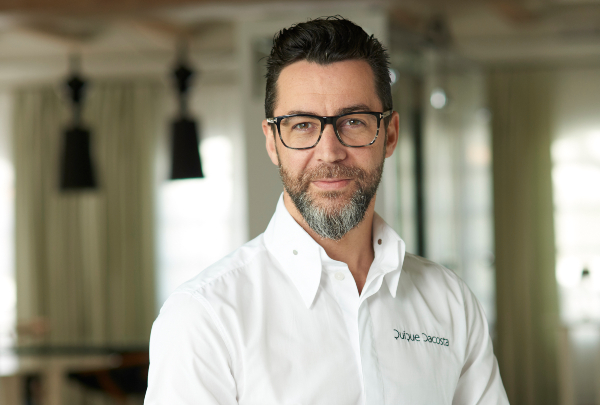 The way he understands cooking as being linked to the region it forms part of comes to the fore in each of his dishes. Whether in Valencia or London, his cooking is Mediterranean.
Born in Extremadura and a Valencian by adoption, since 1986 Quique Dacosta has pursued his professional career as a chef. In 1988 he started work at what today is his restaurant, El Poblet, which when it began offered Castilian dishes. With him in charge, he began to construct and contextualise innovative cooking with influences from Alicante, Valencia and Spain, but he always did so by taking the Mediterranean and Montgó nature reserve as reference points, and this would now be what Dacosta's cooking would always be like.
Since 2012 his restaurant has had three Michelin stars, but Dacosta has amassed seven altogether, with the two that he has at El Poblet in Valencia and the two at Deesa, Mandarin Oriental Ritz (Madrid). The chef also runs the MercatBar, Vuelve Carolina and Llisa Negra restaurants in Valencia, and Arros QD in London.
Quique Dacosta