Speaker
Javier Olleros
Chef at Culler de Pau** (O Grove, Pontevedra, Spain)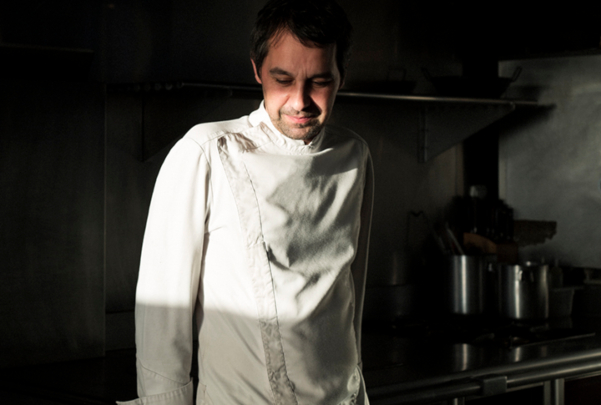 Javier Olleros cooks naturally and intuitively using locally-sourced produce. A way of working that is rooted in his surroundings that are conveyed by the chef to his dishes.
Following in the footsteps of his father, who ran the Hotel Mar Cantábrico, Javier Olleros studied at the Lamas de Abade Catering School in Santiago de Compostela. He combined working in the family business while training in various restaurants both at home and abroad. These included: Casa Solla; Toñi Vicente; with Sergi Arola at La Broche (Madrid); with Martín Berasategui at Bica do Sapato (Lisbon); Balzac (Madrid); Zallo Barri (Gernika); and ended his internships with Seiji Yamamoto (Tokyo).
Eventually, Olleros started his own restaurant and set up Culler de Pau at the family hotel in O Grove (Pontevedra). Success came quickly, and on top of that he won the Upcoming Chef Award at Madrid Fusión just eight months later. Committed to the environment, produce, growers and producers, Olleros is now a well-established benchmark on Spain's sustainable gastronomic landscape. His commitment is reflected by the two Michelin stars he has earned, as well as a Green Star that recognises his work for the environment.
Javier Olleros