Speaker
Oriol Castro, Eduard Xatruch y Mateu Casañas
Chefs at Disfrutar** (Barcelona, Spain)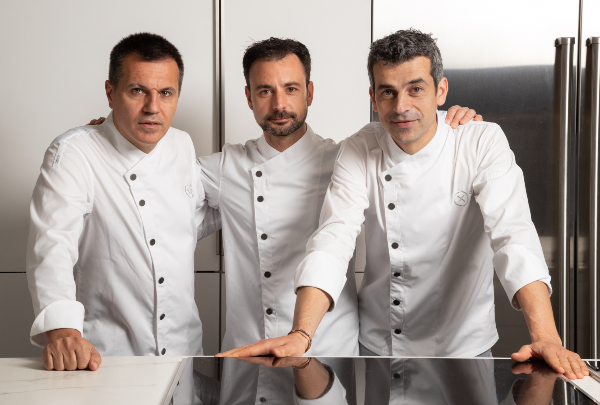 Castro, Xatruch and Mateu function like a well-oiled machine on the basis of passion, innovation and toil. Like three gastronomic musketeers, they push forward on a crusade towards imaginative, surprising cuisine.
The kitchens of elBulli produced something more than magnificent recipes - it was there that these three culinary maestros forged their talent. Oriol Castro, Ferran Adrià's right-hand man over many years; and Eduard Xatruch and Mateu Casañas, the essential components of the creative crew at Cala Montjoi.
In the wake of the closure of the mythical enclave on the Costa Brava, the threesome followed Adrià in the conceptualisation of a new project, the Bullipedia, until they decided to branch out and launch their first project together, the Compartir restaurant (Cadaqués). In 2014 they took the plunge in Barcelona with Disfrutar, which has become their flagship where they unleash all their potential.
Their latest adventure was to duplicate the essence of Compartir-Cadaqués, and in 2022 this gave rise to Compartir Barcelona.
Oriol Castro, Eduard Xatruch y Mateu Casañas