Speaker
Joan Roca
Chef at El Celler de Can Roca*** (Girona, Spain)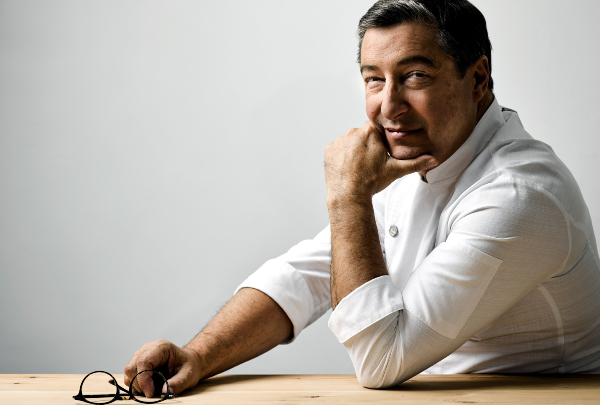 A spearhead of creativity in Spain and around the world, Joan Roca (Girona, 1964) runs El Celler de Can Roca in Girona together with his brothers Jordi and Josep, a restaurant that has had three Michelin stars since 2010.
El Celler de Can Roca took first prize for the world's best restaurant in 2013 and 2015 on the 50Best list, which has now consolidated it as Best of the Best. The Roca brothers inherited the family profession from their parents who ran, and still run, Can Roca in the same neighbourhood where El Celler is now located, and which Joan and Josep opened in 1986. Joan Roca's cooking – winning him the Spanish National Gastronomy Award 2000 for Best Head Chef – has grown and evolved thanks to studying and travelling. In addition, he has invented a wide range of new techniques, gadgets and recipes for the sector. Among them is the Roner, a device that allows the temperature of water used for cooking to be controlled with great precision, and the Rotaval, which allows food to be distilled with flavours.
In 2021 he opened a new place in the centre of Girona, a "Normal" restaurant.
Joan Roca