Presentation
Tunateca: research, innovation and gastronomic creation for red tuna
Sponsored by Balfegó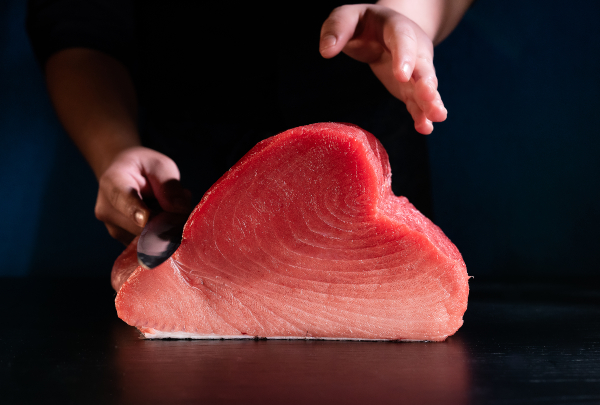 Barcelona's red tuna space reveals its recipes and its evolution, four years on.
Tunateca stands out as a restaurant acting as a centre of innovation and gastronomic creation based around red tuna. Set up by the Balfegó family in 2017, every year this space brings in curious patrons hoping to discover the latest developments with this member of the tuna family - cooking techniques, new sections, morphology, cutting techniques and maturing, and new gastronomic preparations.

Run by chef Ekaitz Apraiz, Tunateca has created more than 240 recipes, some of which were produced using hitherto unknown sections of the fish. His talk will reveal all the work by the restaurant over the last four years.