News
Carbón Negro makes Spain's best apple tart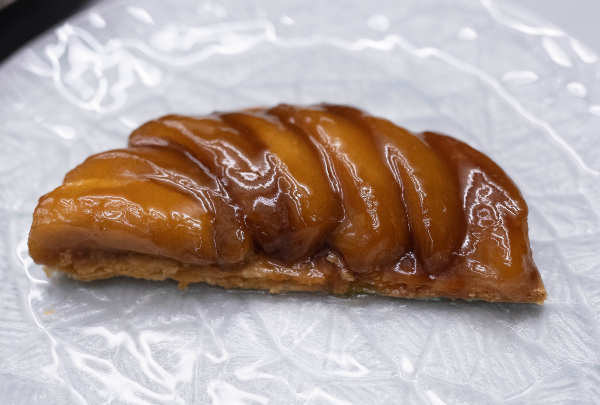 Spain's best apple tart is made in Madrid, at the Carbón Negro restaurant, to be precise. That was the outcome of Tuesday's 1st Spanish Apple Tart by Asturias Championship at San Sebastian Gastronomika.

Gonzalo Armas, from Madrid restaurant Carbón Negro, was the winner of the 1st Spanish Apple Tart by Asturias Championship at Gastronomika on Tuesday, with a jury panel composed of Hilario Arbelaitz, Julio Blanco Fernández, Miguel Sierra Blanco, Carles Gaig, Lola Montes and Didier Depond.

He won through in the end against restaurants Narru (San Sebastián), Ca l'Isidre (Barcelona), Dspeak (Madrid), Casa Gerardo* (Prendes, Asturias), Yarza (Valencia), La Ventana (Santander) and Caelis* (Barcelona).

Also known as Apple Pie, Tatin or Strudel, apple tart is one of the world's most emblematic desserts. And so San Sebastian Gastronomika-Euskadi Basque Country has arranged this championship in its honour.

Magazine