News
Casa Solla, winner of the 1st National Tenerife Tropical Fruit Dessert Competition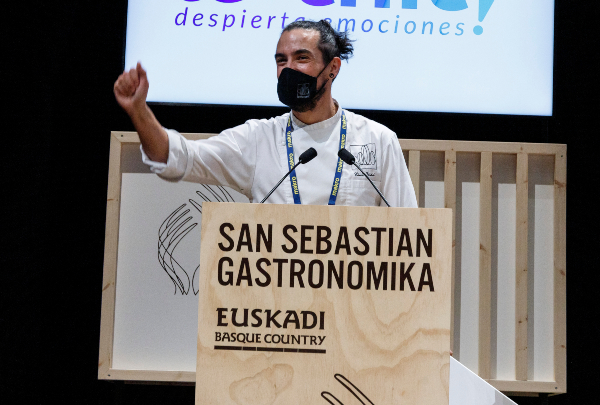 This Monday Pepe Solla's restaurant (Casa Solla*, Poio, Pontevedra) has won the First National Tenerife Tropical Fruit Dessert Competition promoted by the Island Council. Six establishments from all over Spain reached the final of the competition.

José Bertolo Fernández, from the Casa Solla restaurant* (Poio, Pontevedra) of the chef Pepe Solla, has been the winner of the National Tenerife Tropical Fruit Dessert Competition, which has been held this year for the first time. After making the desserts, which had to include, as a minimum, one of the tropical fruits from Tenerife (banana, papaya, avocado, manga, mango, tropical pineapple, passion fruit…), the finalists waited for them to be tasted by the jury made up of the journalists and chefs Josean Martin Alija, Tana Collados, Erlantz Gorostiza, Alberto Luchini, Pilar Salas and Lourdes Plana, who acted as chairperson.

Having reached a decision, victory went to the dessert, "Pieles y gofios" by Casa Solla, which beat the proposals by the Mediterráneo Culinary Center (Valencia), Donaire (Costa Adeje, Tenerife), El Cenador de Amós*** (Villaverde de Pontones, Cantabria), La Boscana* (Bellvís, Lleida) and Fierro (Valencia).


Magazine