News
The ambassadors of Spanish cuisine in England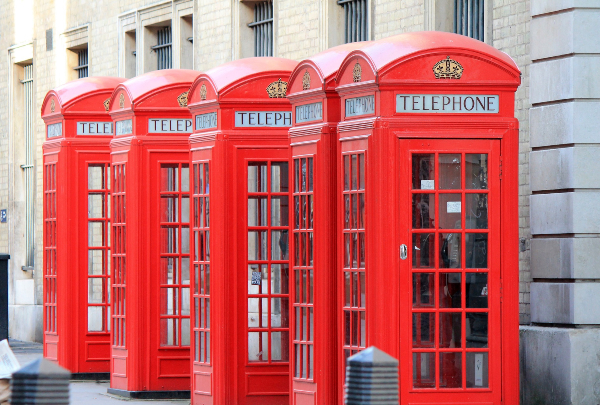 "Before Nieves Barragán and José Pizarro, a large portion of what was served up as Spanish food in London was a bad imitation".

It's Susan Low, English gastronomy journalist, who says so adding: "Quique Dacosta has shown us what paella is".
Dabiz Muñoz, Juan Mari Arzak and Eneko Atxa were there and helped publicise good Spanish cuisine; Quique Dacosta (Arros QD), Nacho Manzano (Iberica), Marcós Morán (Hispania), Dani García (Bibo) and Albert Adrià (Cakes & Bubbles) are still engaged in this task, but the real exponents of original Spanish gastronomy in the British capital are two chefs with much less media resonance: José Pizarro and Nieves Barragán. A chef from Extremadura and a Basque chef who went to London to learn English at the turn of the century, never left, and became gastronomy rock stars. "Before Nieves and José, a large portion of what was served up as Spanish food was a bad imitation. Fortunately, that's no longer the case".
The godfather: José Pizarro
The speaker is British gastronomy journalist Susan Low, acting as our guide and objective influencer: "José Pizarro has showed himself to be the most influential chef in London". Now operating six restaurants - the latest in the basement of the Royal Academy of Arts - "Pizarro has been acknowledged for his passion in everything he does. He gets the best produce, takes on chefs and staff willing to go the extra mile, and understands that hospitality means making diners feel special and cared for. His cookery books have also helped people understand the roots of Spanish gastronomy".
The Extremadura chef left his job at Doña Filo (Colmenar del Arroyo) to learn English in London, but it was not long before he earned a name for himself as a chef to watch out for at Brindisa - a famous shop selling Spanish products and also a tapas restaurant. He branched out on his own after that, constantly opening restaurants with his own name on them. How did he achieve this success? "José is simply passionate about everything he does". His latest venture is a boutique hotel in Zahara de los Atunes, where he puts the culture of "fino" wine and Cádiz's gastronomy on the international stage. Not for nothing do they call him "the godfather of Spanish cuisine" in London.
The godmother: Nieves Barragán
If Pizarro is the godfather, the godmother is Nieves Barragán, "an essential name to put the right kind of Spanish food on the map in Britain", says the critic. The Bilbao chef also went to London to learn the language, and she also soon earned a reputation in cookery, in this case at Barrafina (a Spanish food outlet which earned her a Michelin star in 2014), before setting up "Sabor" with her colleague José Etura, bringing in another Michelin "macaroon". Sabor, on the 50 Best Discovery list, is divided into three spaces, each with a different concept: a bar with tapas and cocktails, another with seafood, and a roast facility. A place where diners may want to go on three trips for the full experience, as The World's 50 Best Restaurants describes it.
The brothers-in-law: Sam and Eddie Hart
The place where Barragán started out is worth a mention. Barrafina, where the head chef is now a young Catalan, Ángel Zapata, is run by two English brothers - Sam and Eddie Hart - who absolutely love Spain; "two brothers who, although they aren't Spanish, have done so much for Spanish gastronomy in England", says Low. With four outlets so far (the main attraction, the group's first, is in Soho), they started up Barrafina after an initial venture - Fino - which, as they have said on many occasions, was inspired by the bar Cal Pep in Barcelona. Sam now runs the London businesses with his younger brother James, because Eddie moved to Palma to open the El Camino restaurant, which is still going. It was true that they love Spain. "They are marvellous ambassadors for you", Low says again.
Dacosta has shown London diners what paella is
In addition to the godfather and the godmother, the British critic homes in on the work of Quique Dacosta, "even though he's not so well known as the others. Dacosta "has shown London diners exactly what paella is, and how brilliant it is when it's made according to the proper standards". She also mentions the work of the chefs at the Donostia and Lurra restaurants. "They're not famous names, but both restaurants are known for their sense of authenticity, bringing the real taste of San Sebastián to London".
Magazine