News
Beatriz González: ''We give the French a ready-to-eat taco"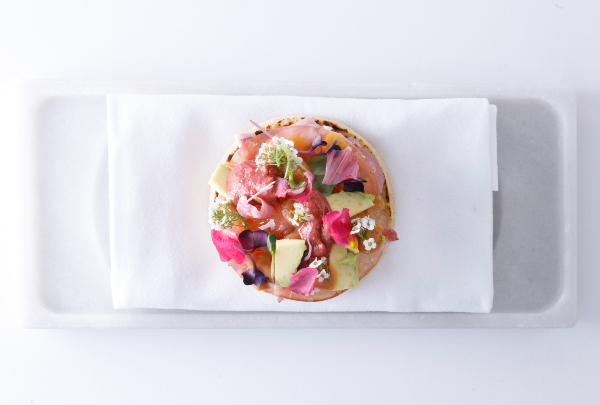 A Mexican living in France, Beatriz González cooked in Gastronomika Mexico with a French accent, using American dishes and recipes adapted to the "refined" local palate.

Mexican, although she trained at the Institute Paul Bocuse and has lived in France, Beatriz González came to Gastronomika to demonstrate her local focus on the "rich and enormous cuisine" of her own country, having homed in on French cuisine since she set up two restaurants there: Neva Cuisine and Coretta, both in Paris. "Lockdown made me stop and take a look at my birthplace. I set up Taco Mesa - a taco restaurant with a delivery service - and it was then that I realised I wanted to cook Mexico". She demonstrated this on stage.

She cooked Mexico with some French criteria. Taco Mesa created a specific range "to make it easier for French diners", and she listened to their taste preferences. "Because the French have a very fine palate, and we realised, for example, that they love sweetbread". Knowing this, she used the stage to cook the taco that is hugely popular at Taco Mesa: a veal sweetbread with smoked eel, black Mexican bean purée, sweetbread husk, mayonnaise with squid ink, chipotle pepper and citruses.

The Taco Mesa range has another three tacos, a guacamole and a ceviche, "safe bets". And a "gordita" (tortilla with filling), octopus with toasted "mole" and frijol bean purée with citruses, "citruses which French diners love". French diners have led her to avoid using pig grease - "they don't like it" - and use much more butter instead.

Other specifications she has had to add to her Mexican range for the French concerned the protocol. At Taco Mesa, the tacos are ready to eat. "We give them a ready-to-eat taco because we've seen that they don't want to have to learn about tacos".

Magazine