News
The Basque Culinary Center is celebrating its 10th anniversary at Gastronomika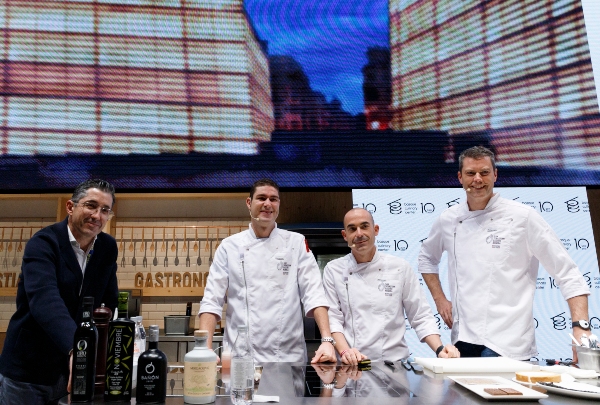 Three lecturers from the Basque Culinary Center have opened the final day of presentations at San Sebastian Gastronomika – Euskadi Basque Country by reviewing the ten-year history of the educational institution.

To celebrate the tenth anniversary of the institution, three illustrious lecturers from the Basque Culinary Center have looked back at the work carried out in this decade, and at a method that has combined basic knowledge and a focus on the local area with the very latest innovations and applied techniques "so that our students not only know the how, but also the why of cooking processes", Jorge Bretón explained.

His colleague John Regefalk reviewed the work carried out in the Innovation department, which –he explained- included fermenting, salting, smoking, pickling or maturing as ancestral techniques, "ancient, age-old techniques that have a place in a contemporary context".

Luis Arrufat, with six years of experience at elBulli, closed by focusing on the work carried out at the BCC with the vegetables and fruit that they grow in their own vegetable gardens. "So, students can now tell a story with a product that they have reared right from the beginning". It's all about coming full circle, "360º knowledge", he explained, a method that has established the reputation of the BCC, a centre that "instills cross-cutting principles of sustainability and zero waste", they explained.

"All that's left is to wonder –Bretón closed by saying - what will come next. It will definitely be something sensorial, healthy and sustainable". "And we'll see this at the Basque Culinary Center", Xavier Agulló, the moderator of the talk, concluded.

Magazine