News
"D.O.M. will no longer belong to Alex Atala"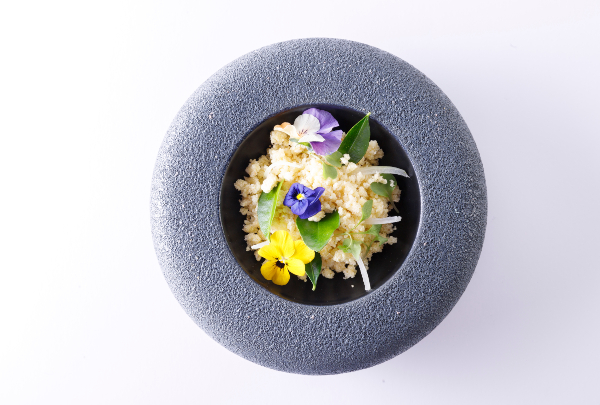 Brazilian chef Alex Atala recognises that the pandemic has shown him that "the best ingredient in a restaurant is its team", announcing that "from now on D.O.M. no longer belongs to Alex Atala. D.O.M. is my team". Among these, he has singled out is right-hand man, chef Rubens Salfer.
One of the most important Latin American chefs, Brazilian Álex Atala (D.O.M.**, Sao Paulo) has returned to San Sebastián ten years after his first Gastronomika. "Ten years later, but with the same discourse: the importance of simplicity". But mainly Atala, a great ambassador of Amazonian products, has returned to friendly territory (among others, his relationship and admiration of Aduriz is well known) to announce that he is passing on the baton of his restaurant to his team.

"D.O.M. will no longer belong to Alex Atala. From now on D.O.M. will belong to my team. They will be un charge". Clarifying at the same time: "I'm not leaving the kitchen, nor am I retiring. I am a chef and will continue being a chef. I'm just stepping aside to let my team take charge of the restaurant". Among his team, he points out Rubens Salfer, his right-hand man, the chef accompanying him in San Sebastián.

But Atala didn't want to individualize: "I want to evolve as a chef, and I think I'm more beneficial in the background, working to train better chefs and professionals, so that D.O.M. can be better tomorrow than it is today. And if it isn't, it will be my fault". The chef pointed out his team: "When we opened the restaurant again after being closed due to the pandemic, I couldn't go in. It was my team that encouraged me, they prepared the first menu. For the first time in 20 years, I realised that my restaurant no longer belonged to me. It was quite clear to me: D.O.M. belonged to my team".

He highlighted: "The most important thing in a restaurant is not using the best or worst ingredients, or textures or flavours. The most important thing is its people, the team". Thereupon, he asked the auditorium, "our cuisine requires more solidarity, it has to be more sustainable and more delicious as well, but above all more humane".

Mandioca (yucca) and water

Atala took advantage of his presence in Gastronomika to talk about one of his fetish ingredients: mandioca, and how just with mandioca and water "you can prepare up to 20 incredible preparations, Brazilian as well as with a Spanish, French or Japanese inspiration". The chef has studied and worked with mandioca just like the Amazon natives do, just like the Brazilian chefs do or the best chefs in the world do, and demonstrated how its preparation changes depending upon the type of water one uses.

Atala focussed his attention on these two ingredients, in the simplicity he proclaimed about these two ingredients at the beginning, mandioca and water. "Because luxury in the kitchen is not about using one ingredient or another. Luxury is the chef's skill in transforming a simple ingredient into nuances, textures or flavours".

Magazine